With so much that has gone totally wrong in our lives this past week, I feel the need to tell you all about "Gratitude Journals".  They are the simplest way to journal your day.  And there need to be a huge thank you to my sister, Donna, who introduced this process to me many many years ago.  So  may we all pick up our pens and get writing.  Find yourself a booklet, notepad or blank journal.  Even sticky notes will work to start off until you can find or afford to purchase a journal.  Here's some ideas for you:
Articles to Inspire Your Writing:
"The Power of Gratitude" by Oprah
"Simple Abundance" by Sarah Ban Breathnach   'Gratitude unlocks the fullness of life. It turns what we have into enough, and more. It turns denial into acceptance, chaos to order, confusion to clarity. It can turn a meal into a feast, a house into a home, a stranger into a friend. Gratitude makes sense of our past, brings peace for today and creates a vision for tomorrow.'   -Melody Beady 
Online Journaling:
Gratitude Journal at Simple Abundance Online
"I Am Thankful" online sign up for personal journaling
Creative Ideas for Journals: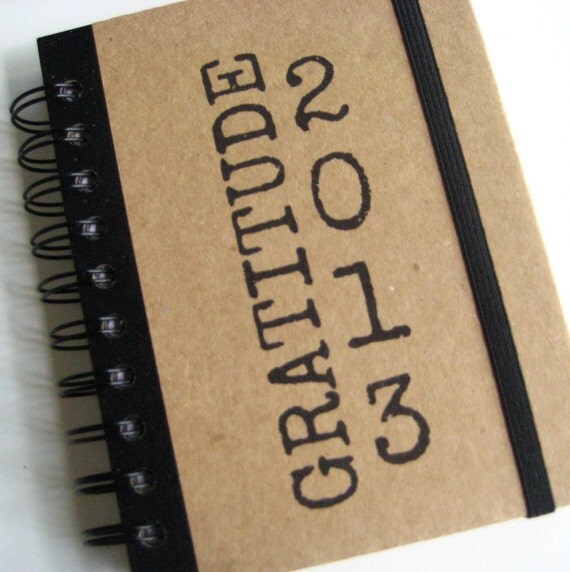 Find something that makes you happy, keep it simple, and start writing.  Write FIVE things per day you are grateful for.  If you enjoy the writing process, write for FIVE minutes about what you're grateful for.
This is such a simple and inexpensive way to keep focused on all the good that we really do have in our lives.
May each of you be blessed and have a wonderful start to your own journaling experience.